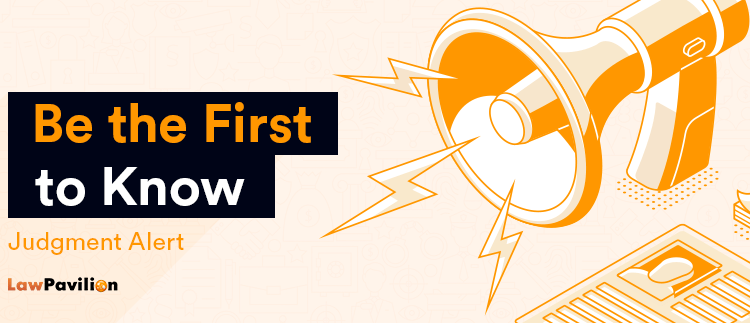 Whether a Principal Can Be Bound by Unauthorized Acts of the Agent
182 views
CASE TITLE: SALBODI GROUP LTD & ANOR v. DOYIN INVESTMENT (NIG) LTD & ORS (2022) LPELR-57458(CA)
JUDGMENT DATE: 28TH APRIL, 2022
PRACTICE AREA: COMMERCIAL LAW (AGENCY)
LEAD JUDGMENT: BIOBELE ABRAHAM GEORGEWILL, J.C.A.
SUMMARY OF JUDGMENT:
INTRODUCTION
This appeal borders on Agency.
FACTS
This is an appeal against the judgment of the High Court of the Federal Capital Territory, Abuja, delivered by Hon. Justice Folasade A. Ojo (as he then was but now JCA).
The Appellants, as Claimants in the trial Court, instituted an action against the Respondents wherein they sought, inter alia, a declaration that the Respondents lured the 1st Appellant into entering a partnership agreement with the 1st Respondent thereby making the 2nd Appellant part with the sum of N30, 000, 000. 00 to the 1st and 3rd Respondents.
The case of the Appellants was that on the invitation of the 2nd and 3rd Respondents, the Appellant paid to the 1st Respondent, the owner of the property called Zion Court, the sum of N25, 000, 000. 00 and another sum of N5,00,000. 00 to the 2nd Respondent on the management agreement over the said property.
As a return on these investments, the 1st Appellant was to be paid the sum of N30, 000, 000. 00 within a period of three months and the sum of N20, 00, 000. 00 as profit annually from 2015 – to 2018. However, the 2nd Respondent failed to pay over to the Appellant the invested sum of N30,000,000.00 as agreed despite repeated demands but paid only the sum of N5, 000, 000. 00 in five instalments. The 2nd Respondent also failed to pay to the Appellant the agreed returns of N20, 000, 000. 00 at the end of the first of the five years agreement period despite repeated demands, leading to the commencement of the action against the Respondents to recover both the N30, 000,000.00 paid to the Respondents and the profit of N80, 000, 000. 00.
In its considered judgment, the trial Court dismissed the Appellants' claims.
Aggrieved, the Appellants appealed.
ISSUES FOR DETERMINATION
The appeal was determined upon consideration of the following issues:
1. Whether the 1st Respondent is liable to refund to the Appellants the sum of N19, 000, 000. 00 is the balance of the sum of N25, 000, 000. 00 paid by the 2nd Appellant into the bank account of the 1st Respondent in the light of the fact that the 1st Respondent did not sell any item or render any service to the Appellants in the said sum?
2. Whether in the light of the evidence led before the lower Court and the entire circumstance of this suit, the 2nd Respondent is an agent of the 1st Respondent?
DECISION/HELD
On the whole, the appeal was held to be lacking merit and was consequently dismissed.
RATIOS:
COMMERCIAL LAW- AGENCY: Whether a principal can be liable/bound by unauthorized and/or fraudulent acts of the agent 
COMMERCIAL LAW- AGENCY: Ways in which principal and agent relationships may arise/can be created 
COMMERCIAL LAW- AGENCY: Doctrine of the implied authority of an agent 
CONTRACT- PARTIES TO CONTRACT: Whether a person who is not a party to a contract can be held liable/bound by it