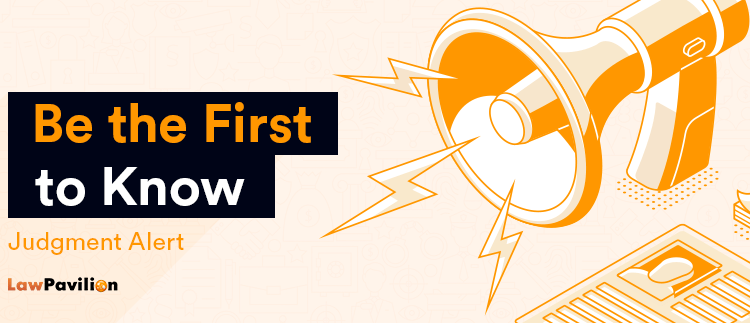 Whether a Body Such as the Hisbah Can Arrest and Investigate a Person Caught Committing an Offence
125 views
CASE TITLE: BALA v. STATE (2022) LPELR-57475(CA)
JUDGMENT DATE: 6TH MAY, 2022
PRACTICE AREA: CRIMINAL LAW AND PROCEDURE
LEAD JUDGMENT: ITA GEORGE MBABA, J.C.A.
SUMMARY OF JUDGMENT:
INTRODUCTION:
This appeal borders on the Offence of Rape.
FACTS:
This appeal is against the decision of the High Court of Kano State, delivered by Justice Aisha R.D. Muhammad.
​The facts of this case showed that the Appellant, about 22 years old at the time of the commission of the offence, had unlawful carnal knowledge of the PW3, a minor of only 10 years of age when she was sent to buy Omo (detergent) from the store which the Appellant operated. The charge alleged that the offence took place on or about 22nd January 2015. He lured the little girl to bed, undressed her, fondled her and had penetrative sexual intercourse with her. The girl cried and he gave her N10.00. She reported the incident to her mother (PW1) who immediately inspected her and found her vagina reddish and swollen. Semen was also found on her pant.
She (PW3) was taken to the Hospital, upon the report of the rape to Hisbah and later to the Police. Appellant made the statement at the Hisbah Office, admitting to committing the offence and the same was tendered as Exhibit A1(Hausa Version) and Exhibit A2 (the English translation). Appellant denied being guilty of the offence of rape with which he was charged.
The trial Court convicted the Appellant and sentenced him to imprisonment for 14 years. Being dissatisfied, the appellant appealed to the Court of Appeal.
ISSUES FOR DETERMINATION:
The Court determined the appeal based on the following issues for determination:
1) Whether or not the trial Court was right to have relied on Exhibit A1-A2 as a confessional statement and to have attached probative value to this Exhibit while holding that Exhibit A recorded by the Police is an afterthought having regard to the statutory duty of the Police to investigate crime?
2) Having regards to the material contradictions in the evidence led by the prosecution in proof of the charge, whether or not, the prosecution has proved the essential ingredients of the offence beyond a reasonable doubt, to have warranted the conviction of the Appellant?
DECISION/HELD:
In the final analysis, the Court of Appeal dismissed the appeal and affirmed the decision of the trial Court.
RATIOS:
CRIMINAL LAW AND PROCEDURE – ARREST: Whether a body such as the Hisbah or any lawful agency can arrest a person caught committing an offence, initiate an investigation and take a statement from him before handing him over to the Police
EVIDENCE – CALLING OF WITNESS(ES): Whether the prosecution is bound to call all the members of a team of investigators whose name(s) appear on the records to testify as a witness(es)
EVIDENCE – CONFESSIONAL STATEMENT: Whether it is only the signature of the translator that is relevant in a translated version of the confessional statement and not that of the accused person
EVIDENCE – CONFESSIONAL STATEMENT: Whether an accused person who has denied making a confessional statement can challenge the competence or credibility of the Statement