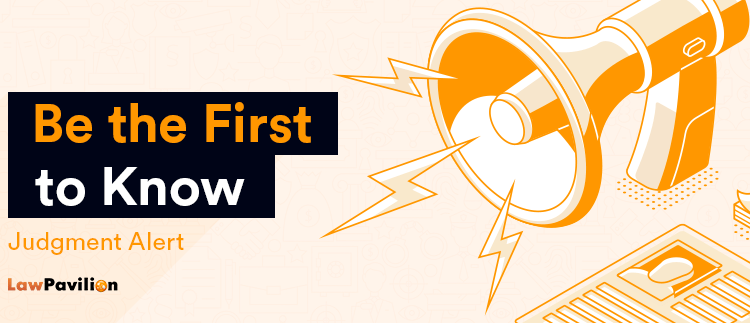 Whether the Creation of the National Industrial Court is Constitutional
187 views
CASE TITLE: YENGE v. PRESIDENT FRN & ANOR (2022) LPELR-57510(CA)
JUDGMENT DATE: 27TH APRIL, 2022
PRACTICE AREA: CONSTITUTIONAL LAW
LEAD JUDGMENT: STEPHEN JONAH ADAH, J.C.A.
SUMMARY OF JUDGMENT:
INTRODUCTION
This appeal borders on the validity and constitutionality of the creation of the National Industrial Court.
FACTS
This is an appeal against the judgment of the Federal High Court, Abuja.
The summary of the Appellant's case, as Plaintiff in the trial Court, is that in 2006, the 1st Appellant enacted the National Industrial Court Act 2006 which established the National Industrial Court as a Court of superior record without altering the provisions of Section 6(5) of the Constitution and thereby violated Section 6(3) of the Constitution.  The Appellant, therefore, instituted an action in the trial court to determine the validity and constitutionality of the National Industrial Court Act and the Third Alteration Act 2010 in line with the 2nd Respondent's power to deem as duly established an unconstitutional enactment.
The 1st Respondent filed a counter-affidavit and a Notice of Preliminary Objection challenging the jurisdiction of the trial court and urging the Court to dismiss the Appellant's suit. At the close of the trial, the trial court dismissed the Preliminary Objection on the basis that the locus standi of the 1st Respondent is unfounded and has not disclosed any cause of action. The trial court went further to deliver judgment in the substantive suit and held that the action of the Appellant is misconceived in law.
Dissatisfied with this decision, the Appellant appealed.
ISSUES FOR DETERMINATION
The appeal was determined on the following issues:
1. Whether the lower Court was right by holding that the 1st Respondent's Notice of Preliminary Objection signed by an unidentifiable legal practitioner was a mere irregularity and therefore competent in law; and
2. Whether the lower Court was right by not granting the consequential reliefs sought in the Originating Summons regard being had to the questions submitted for determination by the appellant.
DECISION/HELD
The appeal was dismissed. The Judgment of the trial court was affirmed.
RATIOS:
CONSTITUTIONAL LAW – CREATION OF COURTS IN NIGERIA: Whether the creation of the National Industrial Court is constitutional and valid
PRACTICE AND PROCEDURE – SIGNING OF COURT PROCESS(ES): Position of the law with regard to the signing of legal processes by a legal practitioner