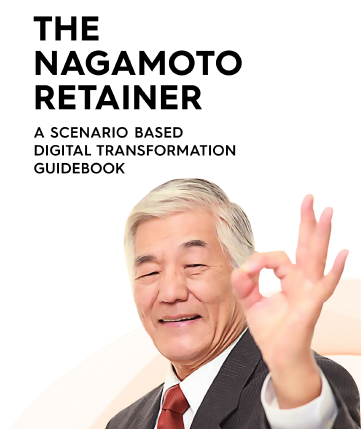 The Nagamoto Retainer: Meeting Mr. Nagamoto
728 views
A seven-part guide to digital transformation for legal professionals, firms and organisations.
LEAD GENERATION
CONTACT MANAGEMENT
E-MAIL INTEGRATION
This story begins with 3 Lawyers from Nigeria, Jimoh Esq., Nathan Esq. and Grace Esq., each of them travels to Japan for the IBA Conference taking place in the beautiful city of Seoul, South Korea (Seoul 2019).
At the Conference, Grace bumps into Mr Nagamoto the founder and CEO of Nagamoto Global systems who is interested in setting up his phone manufacturing company in at least 3 African countries. He is attracted to the African Continental Free Trade Area (AfCFTA), which will give his company access to the African continent.
Mr Nagamoto is impressed by Grace's grasp of the AfCFTA legal regime and the possibilities. He promises to contact her later to share some of his thoughts, they exchange business cards and get on with the IBA activities.
What Grace does not realise is that Mr Nagamoto is actively looking for one law firm to manage all its African operations. He rightly surmises that all he will need is one law firm for Africa, and thus, he has been handing out his card to selected African lawyers from different African Countries. He is specifically interested in Nigeria due to the fact that it is the biggest market in Africa and as such, he has given his card to 3 Nigerian lawyers. You guessed it, he gave his card to Jimoh in the lobby, to Nathan at the buffet and now to Grace in the conference room. Mr Nagamoto has a test for all of them, he smiles in anticipation; let the Challenge begin.
ACTIONS
WHAT DO YOU DO WITH BUSINESS CARDS AND CONTACT DETAILS?
Grace has sent the details on Mr Nagamoto business card to her office in Lagos through the LawPavilion Case Manager and has designated Mr Nagamoto as a potential Lead. She did this on her iPad immediately after walking away from him.
Her Team in Nigeria is aware of all the people that she meets as she ensures that all their details are fed into the Case Manager as she gets the information.