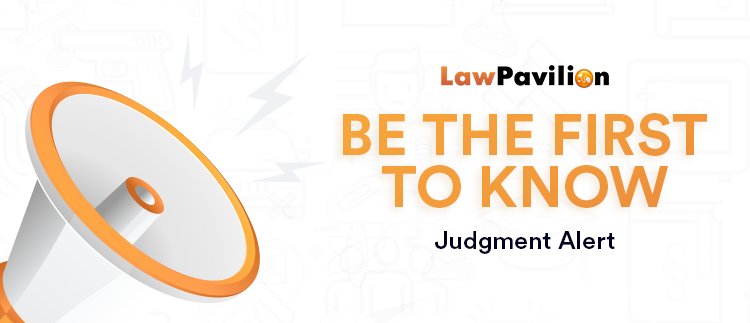 WHEN DISCIPLINARY PROCEDURE AND CODE OF CONDUCT WILL BE HELD NOT TO HAVE BEEN FOLLOWED IN AN EMPLOYEE'S DISMISSAL
789 views
CASE TITLE: SAHARA ENERGY RESOURCES LTD V. OYEBOLA (2020) LPELR-51806(CA)
JUDGMENT DATE: 3RD DECEMBER, 2020
PRACTICE AREA: LABOUR LAW.
LEAD JUDGMENT: UGOCHUKWU ANTHONY OGAKWU, J.C.A.
SUMMARY OF JUDGMENT:
INTRODUCTION:
This appeal borders on Labour Law.
FACTS:
This is an appeal against the decision of the National Industrial Court sitting in Lagos.
The Respondent was the staff of the Appellant. She was summarily dismissed by the Appellant based, inter alia, on allegations of dishonesty and bribery. The Respondent, contending that the said dismissal was in violation of her conditions of service and terms of employment, instituted proceedings before the National Industrial Court of Nigeria in SUIT NO. NICN/LA/191/2014: MRS. OLAWUNMI OYEBOLA vs. SAHARA ENERGY RESOURCES LIMITED. The Respondent claimed some declaratory reliefs.
The Appellant, as Defendant at the National Industrial Court, set up a counterclaim against the Respondent for the following reliefs:
(a) A DECLARATION that the Claimant's contract of employment was properly and effectively terminated upon delivery of the letter of summary dismissal on 10 April 2014.
(b) The costs of prosecuting the instant action on a full indemnity basis.
Issues having been joined on the pleadings filed and exchanged by the parties, the matter went through the crucible of a plenary trial where testimonial and documentary evidence was adduced by the parties.
At the end of the trial, learned counsel addressed the Court and the Court thereafter delivered judgment in favour of the Respondent. Dissatisfied, the Appellant appealed to the Court of Appeal.
ISSUES:
The Court determined the appeal on these issues couched as follows:
1. Whether the learned trial judge was wrong when it held that failure for the Appellant to adhere strictly to its Disciplinary Procedure and Code Manual before dismissing the Respondent amounts to a denial of Respondent's right to fair hearing and rendered the dismissal of the Respondent unlawful? In the event that the answer is affirmative, whether the learned trial judge was wrong to award the sum of N7,129,636.36 to the Respondent as general damages for unlawful dismissal?
2. Whether the Appellant did not get a fair trial and consequently suffered a miscarriage of justice.
DECISION/HELD:
On the whole, the Court found no merit in the appeal and accordingly dismissed same.
RATIOS:
LABOUR LAW – DISMISSAL OF AN EMPLOYEE – Instance(s) where disciplinary procedure and code of conduct will be held not to have been followed in the dismissal of an employee
DAMAGES – AWARD OF DAMAGES – Whether in the light of the Third Alteration to the 1999 Constitution, the principle established in the cases prior to the said Third Alteration on the measure or quantum of damages to be awarded in labour matters still remain the existing law
WHAT OUR CLIENTS ARE SAYING…
"I can't do without Prime when it comes to legal research. I recommend it to every legal practitioner."
~HON. P.I OBICHUKWU