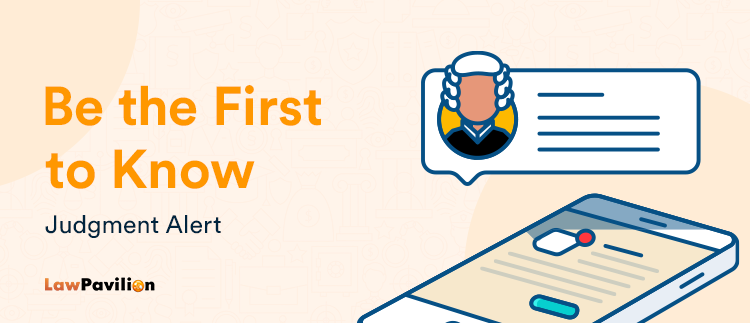 2
THE PURPOSE OF THE LAW OF DEFAMATION
ERHIEKEVWE v. URHOBO TIMES PRESS LTD & ORS (2021) LPELR-53337(CA)
JUDGMENT DATE: 17TH MARCH, 2021
PRACTICE AREA: TORT
LEAD JUDGMENT: MOHAMMED AMBI-USI DANJUMA, J.C.A.
SUMMARY OF JUDGMENT:
INTRODUCTION
This appeal borders on the Tort of Libel.
FACTS
This an Appeal against the decision of the High Court of Justice, Delta State per Kwame O. Okpu, J., sitting at the Oghara judicial Division.
The Appellant began an action at the High Court by a writ of summons and statement of claim claiming the sum of N100,000 as general damages for libel published by the Respondents in their National Newspaper called "Urhobo Times" of November 29th Vol. 2. 184 and injunctive orders.
The claimant testified and tendered the Newspaper containing the alleged libel and print out of it in the internet. Three witnesses were called who testified that they read the libel and identified the Newspaper publication and the internet publication of it on the defendants' world-wide website.
The Respondents filed their joint Statement of Defence wherein they pleaded justification, fair comment after admitting the publication of the Newspaper. They did not call any witness nor give any evidence impugning the claim. The Respondents then urged that the case be dismissed on the ground that the Appellant had not proved publication.
High Court after hearing the case of both parties, agreed with the view of the Respondents and entered judgment against the Appellant dismissing the claim.
Aggrieved, the Appellant appealed to the Court of Appeal.
ISSUES FOR DETERMINATION
The Court determined the appeal on a sole issue thus:
Did the Appellant not sufficiently plead and prove against the Defendants/Respondents libel published in their Newspaper called the Urhobo Times of 29th November, 2012 Vol. 2 No. 184 and their website of www.urhobotimes.com to entitle him to judgment in his favour in the circumstances of this case?
DECISION/HELD
In conclusion, the Court allowed the appeal.
RATIOS:
TORT – LIBEL: Instance(s) where publication will be held to have been proved in an action for libel
TORT – LIBEL: Essential ingredients or elements a plaintiff must prove to succeed in an action for libel
TORT – LIBEL: Instance(s) where publication will be held to have been proved in an action for libel
TORT – DEFAMATION: Purpose of the law of defamation