THE PROPER APPROACH TO AN INDICTMENT CONTAINING A CHARGE OF CONSPIRACY AND A SUBSTANTIVE CHARGE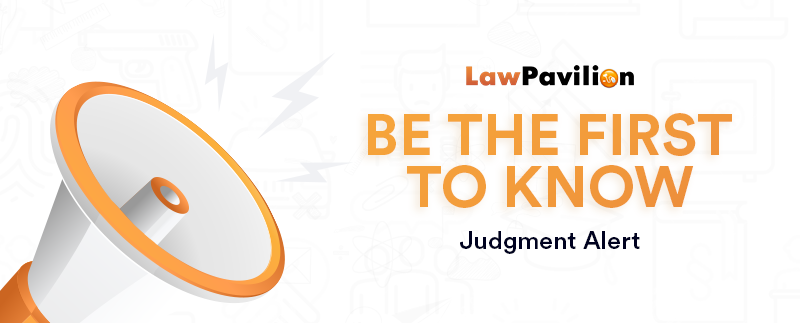 CASE TITLE: JIMOH v. STATE (2019) LPELR-48089(CA)
JUDGMENT DATE: 5TH JULY, 2019
PRACTICE AREA: CRIMINAL LAW AND PROCEDURE
LEAD JUDGMENT: ABUBAKAR MAHMUD TALBA, J.C.A.
SUMMARY OF JUDGMENT:
INTRODUCTION
This appeal borders on Criminal Law and Procedure.
FACTS
This is an appeal against the Judgment of Ogun State High Court, Abeokuta judicial Division, delivered on 12th day of December 2014.
On 21st November 2011 at about 08:30 am Rasak Lawal (PW1) instructed the Appellant his manager at Arolat Petrol Station, Randa Area in Abeokuta, to lodge the sum of Five Million, Seven Hundred and Seventy Four Thousand Three Hundred and Thirty Naira (N4,774,330:00) in the bank. PW1 called one Isreal Ojokolo to drive the Appellant to the bank. After about Thirty Minutes, the Appellant called PW1 on phone and informed him that they have been attacked by armed robbers at Adeun Area and the said money has been snatched from him. PW1 then reported the matter to the police. The Appellant was arrested and taken to the police station where he made a confessional statement.
The Appellant was arraigned before the trial Court on two-count information for conspiracy to steal contrary to Section 516 of the Criminal Code Law, Laws of Ogun State of Nigeria 2006 and stealing contrary to Section 390 (6) of the same law.
During trial,1 the prosecution called two (2) witnesses and tendered two (2) exhibits marked Exhibit PW1 and D1. The defence counsel raised objection to the admissibility of Exhibit P1 on the grounds of involuntariness the Court conducted a trial within trial after which the objection was overruled and Exhibit P1 the statement of the Appellant was admitted in evidence. At the close of the prosecution case, the Appellant gave evidence on his own defence and he did not call any other witness. At the conclusion of evidence both counsel addressed the Court orally.
In a considered Judgment, the learned trial Judge convicted the Appellant on all the two (2) counts information and sentenced him to three (3) years and seven (7) years imprisonment on counts 1 and 2 respectively.
The Appellant being dissatisfied with the Judgment appealed to the Court of Appeal.
ISSUES FOR DETERMINATION
The Court of Appeal determined the appeal on a sole issue:
"Whether from the totality of the evidence before the Court, oral and documentary, the Respondent/Prosecution has been able to establish its case against the Appellant beyond reasonable doubt."
DECISION/HELD
In conclusion, the Court of Appeal found the appeal to be lacking in merit and dismissed same.
RATIOS:
CRIMINAL LAW AND PROCEDURE- OFFENCE OF CONSPIRACY: Proper approach to an indictment which contains a charge of conspiracy and a substantive charge
CRIMINAL LAW AND PROCEDURE- GUILT OF AN ACCUSED PERSON: How to establish/prove the guilt of an accused person
CRIMINAL LAW AND PROCEDURE- OFFENCE OF STEALING: What the prosecution must establish to prove the offence of stealing
CRIMINAL LAW AND PROCEDURE- OFFENCE OF CONSPIRACY: Meaning of conspiracy; ingredients the prosecution must prove to establish the offence of conspiracy
EVIDENCE- CONFESSIONAL STATEMENT: Whether a plea of non-est factum amounts to involuntariness