2
RAISING THE DEFENCE OF ALIBI TIMEOUSLY
592 views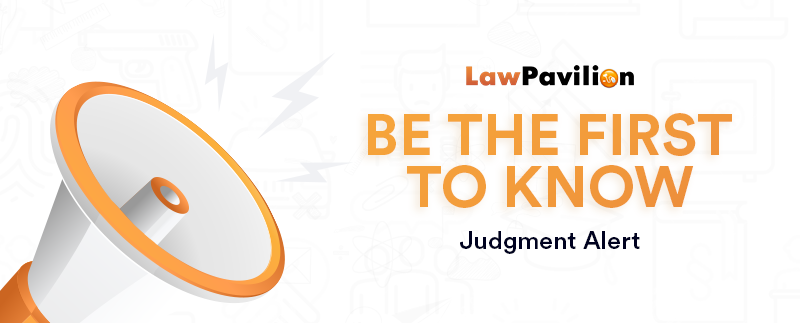 CASE TITLE: MUSA v. FRN (2019) LPELR-48155(CA)
JUDGMENT DATE: 3RD JULY, 2019
PRACTICE AREA: CRIMINAL LAW AND PROCEDURE
LEAD JUDGMENT: CHIDI NWAOMA UWA, J.C.A.
SUMMARY OF JUDGMENT:
INTRODUCTION
This appeal borders on the Offences of Conspiracy and Obstruction of Officers of the National Drug Law Enforcement Agency (NDLEA) from carrying out their lawful duty.
FACTS
The appeal is against the judgment of the Federal High Court, sitting in Yola, presided over by B. B. Aliyu, J (as he then was) delivered on 9/5/16.
The Appellant as the 8th accused person was charged, arraigned, tried and convicted alongside seven other accused persons with the offences of conspiracy and obstruction of officers of the National Drug Law Enforcement Agency (NDLEA) from carrying out their lawful duty. It was contended by the appellant that the charges were not proved beyond reasonable doubt as required by law and that the trial Court was wrong in its conclusion and decision.
On arraignment, the appellant and the seven others pleaded not guilty to the charge. The prosecution in proof of its case at the trial called ten (10) witnesses, all officers of the NDLEA. At the close of the prosecution's case, the appellant entered his defence and testified as DW2 wherein he denied being at the scene of the crime on 21/3/12. All the other defendants gave evidence in their respective defences denying committing the offences charged.
At the conclusion of the trial, the learned trial judge convicted the appellant as charged.
Dissatisfied with the judgment of the trial Judge, the appellant appealed to the Court of Appeal.
ISSUES FOR DETERMINATION
The Court determined the appeal based on a sole issue thus:
Whether the trial Court was right to have found the appellant guilty of the offences for which he was tried and convicted, considering the circumstances of this case?
DECISION/HELD
In the final analysis, the Court of Appeal held that the appeal was unmeritorious, dismissed it and affirmed the judgment of the Trial Court.
RATIOS:
CRIMINAL LAW AND PROCEDURE- OFFENCE OF CONSPIRACY: Meaning of conspiracy; when is the offence of conspiracy complete
CRIMINAL LAW AND PROCEDURE- DEFENCE/PLEA OF ALIBI: Duty on an accused person to raise the defence of alibi timeously; effect of failure
EVIDENCE- CONFESSIONAL STATEMENT: Whether a confessional statement becomes inadmissible because an accused person retracted or denied making it
WHAT OUR CLIENTS ARE SAYING…
LawPavilion Prime helps me to finish my tasks on time. I once used this legal arsenal at my disposal in court to the detriment of the opposing counsel who hasn't adopted legal technology.
~BARR. OBI NNAKA