REFLECTIONS, Volume 3, March 22nd – 25th 2021
A WEEKLY ROUNDUP OF LEGAL & TECH EVENTS GLOBALLY | Volume 4, March 22nd – 25th 2021
THIS IS REFLECTIONS, our weekly roundup of events in the legal and technology sector, covering various topics and interesting learning points for today's professional. If you couldn't make an event, don't worry, we probably made it and have all the juicy scoop for your reading pleasure and learning.
Do you have an upcoming event you would like us to know about or attend? OR do you know of one you would like to read about? Send an email to us HERE.

EVENT ONE

CJAG – CHILDREN AND CRIMINAL JUSTICE CONFIRMATION

The anchor of the webinar programme Babatunde Akinyanju started by commenting that there is a lot of work to be done in terms of adherence to rule of law in Africa, he also commented on how much Covid-19 has really impacted the court system in the United Kingdom and how the court has had to move to Virtual mode in the United Kingdom, he also noted that some of the courts in Nigeria have adopted this same approach, the anchor also talked about some of the issues affecting the use of virtual hearing, issues such as electricity and stable network, he also notes that even in the United Kingdom such issues also occur.

On the topic at hand, he notes that In England a child is considered to be someone between 10 to 17 years, he also notes that in Nigeria, the children and the young person's act, and also the Child's Rights Act of 2003 are laws used when dealing with issues relating to children, he notes that however the problem in Nigeria is more of the implementation of these laws and also how knowledgeable the stakeholders to these laws are, stakeholders being the Nigerian police, parents and also judges.

The guest speaker Cordelia Eke started by raising a question of if the child's rights hurt his applicable in Nigeria, he also notes that there are some challenges being faced by children She notes that children and all are often the victims of criminal acts committed by adults She also notes that sometimes some of these crimes committed by children are all actually done due to adult influence, she notes that children are more mainly victims.
She notes that the constitution of the Federal Republic of Nigeria guarantees the rights of every citizens and individuals Including a child Who is also entitled to these rights in the constitution She always notes that the child's rights acts expand these rights more than the constitution.
She notes that the implementation of the laws in the Childs Right Act is the issue as issues such as bringing these rights to the Grassroots and how this law is made to work are some of the problems being faced.
She notes that there's no particular definition of a child, however anyone who's below the age of the 18 years going by the Constitution of the Federal Republic of Nigeria and the Childs Right Act is a child, she notes that the position of the law is that the Childs Right Act supersedes other laws when it comes to matters relating to children, she also notes that in some jurisdictions such as northern states, Sharia law is the law used in guiding children's affairs and she notes that Sharia law recognizes any child who has started attaining puberty as an adult.
She noticed that there's still along with to go for laws on children due to the fact that different jurisdictions have different conflicting laws and different views.
On Investigation process of children who have committed an offence, she said there should always be presumption of innocence until proven guilty, just as the Constitution states, also the notification of the charge against the child should be produced, the child should have a right to remain silent, the right to presence of a guardian, the right to legal representation.
The speaker also notes that the Child's Rights Act provides that police should have a special children unit, to take care of anything relating to children and offenses committed by children she notes that lots of police station don't even have children police units where a child should be taken to and should be cared for.
The speaker also notes that the acts recommend Alternative Disputes Resolution process for any procedure against a child, however this is not always the case.
The speaker also notes that the law says that children should be released on bonds and if the police feels that a child would cause problem being released, then they should go to the courts to ask for an order to keep the child with them. She notes that however sometimes the children remand centres are always full and they would likely reject a child and this would cause a child to sleep in the police station.
On trial process, the speaker notes that the Child's Rights Act assumes that a child is supposed to be taken to a Family court, either at the High court's level or the Magistrate's court level, she notes that some states use juvenile courts and also some states that use the Child's Rights Act do not have family courts, she also notes that a child has a right to counsel.
On the issue of punishments, the speaker notes that where a child is to be kept or remanded should be a conducive place for the child, she notes that however in Nigeria this is not the case.
She also notes that, there should be a restriction on court attendance when it involves a child, a child may not be comfortable during the process of trial where there are lots of people attending, and she also notes that there should be prohibition of the publication of a child's name or information.
She also notes that sometimes in trial courts that are not juvenile courts where the process to be followed are not fully known, a child might be faced or made to face their abusers and made to testify against the abusers and this might cause more trauma to the child, she recommends that this should not be the case as children should not be made to face the abusers or give testimony against the abusers in courts, she also notes that sometimes when giving evidence children are always asked by people who are on qualified and this will causes more problem for the child.
On the issue of challenges being faced, the speaker notes that non-domestication of the Childs Right Act by states, Non-domestication of the Administration of Criminal Justice Act, Influence of other laws such as Sharia, Undue exposure of children in the media and poor reporting system are problems being faced.
The speaker also notes that sometimes parent always abandon matters in courts, they would want to leave such matters and stop going to the court due to some reasons such as a parent might be offered money in order for them to forget the cases in court, also pressure from religious bodies and sometimes lack of funds, to prosecute the case causes issues and problems in getting justice for a child.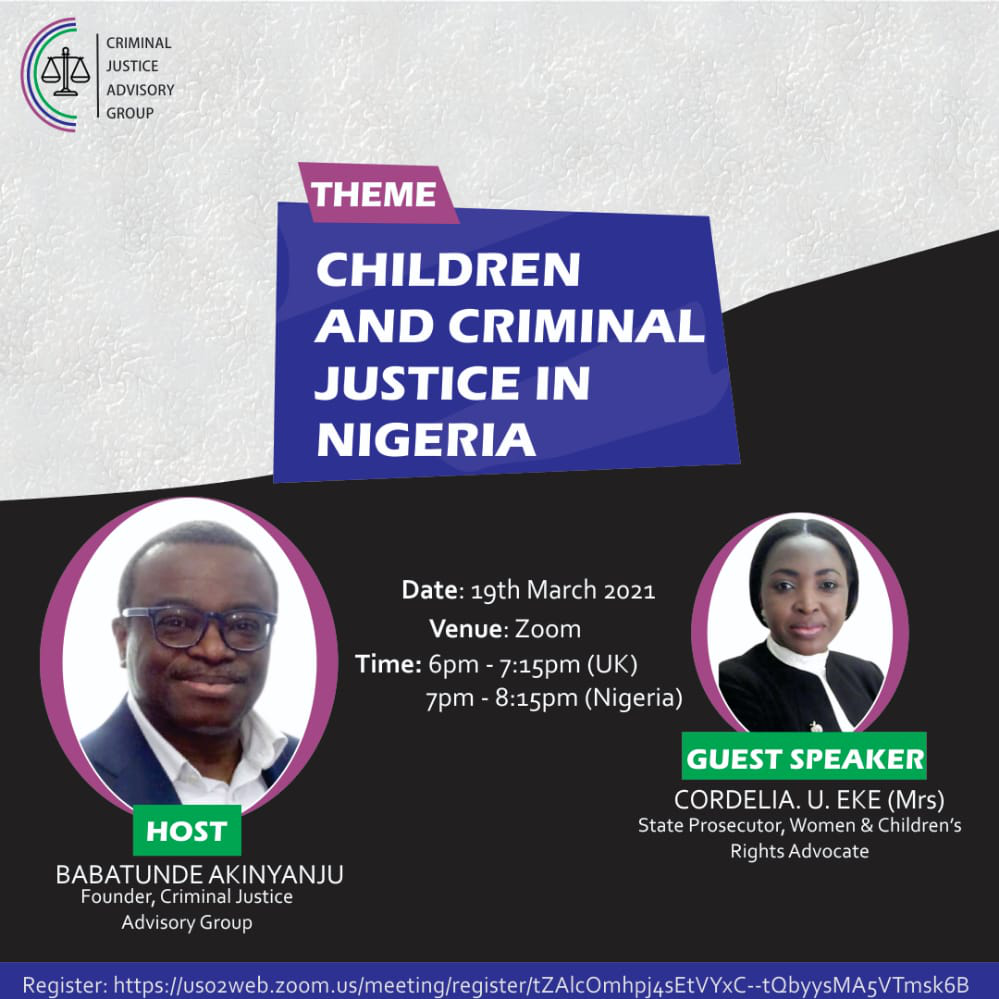 EVENT TWO
BREAKING DOWN THE MOST NEGOTIATED CLAUSES IN COMMERCIAL CONTRACTS
Date: 23/03/2021 Duration: 1 HR From: 7PM – 8PMMODERATOR: LEA MOSER
SPEAKERS: NAOMI MORISAWA DE KOVEN, DREW KELSALL
The webinar sought to provide a solid understanding of key commercial clauses as well as changes to those clauses which occurred in 2020. The importance to negotiate future transactions with confidence in business cannot be over emphasized. 
New Rules for good faith while negotiating contracts have come up, parties now have a duty of good faith in the performance of contracts by highlighting the duty of honesty and the separate duty not to abuse discretionary contractual powers. These duties apply to all types of contracts. Parties can technically adhere to the contract but be in breach of the duty of good faith due to overt lies, half-truths, omissions and silence. Parties need to be upfront during contractual negotiation and renewals, be reasonable especially around their expectation of the purpose relating to the negotiation.

SOME CLAUSES IN CONTRACT NEGOTIATIONS EXPLAINED

1. Force Majeure: Review them to cover new circumstances and situations that cover force majeure events.
2. Customer Suggestions: Do you own the suggestions you receive from customers? Suggestions and ideas don't always belong to you, if you intend to use them, add a clause that says you own all suggestions provided by customers.
3. Privacy Rights: know your data protection rules and changes made to them, review clauses carefully to avoid potential issues of non-compliance. Negotiate amendments to the terms to bring them up to date.
4. Indemnity: review situations in which indemnity obligations might arise. Negotiate different situations or restrictions on when indemnity applies.
5. Limitation of Liability: always negotiate a limit you can handle, be careful of the situations where unlimited liability arises, also ensure to exclude any liability you do not intend to have or want.
6. Taxes and Tariffs: Negotiate allocation of risk in the event tax liabilities arises, place burden on withholding on the customer. Always ensure you receive the fees you are due.
7. Dispute Resolution and Venue: understand geographical/industry common practices and where you need to bring your dispute, determine your means of dispute resolution- court or ADR.
Learning/lessons from the event
1. It is not always what you say but what you leave out.
2. Always keep abreast of changes in the applicable laws.
3. Always look at the intention of the parties when interpreting a contract.
4. Always negotiate in good faith.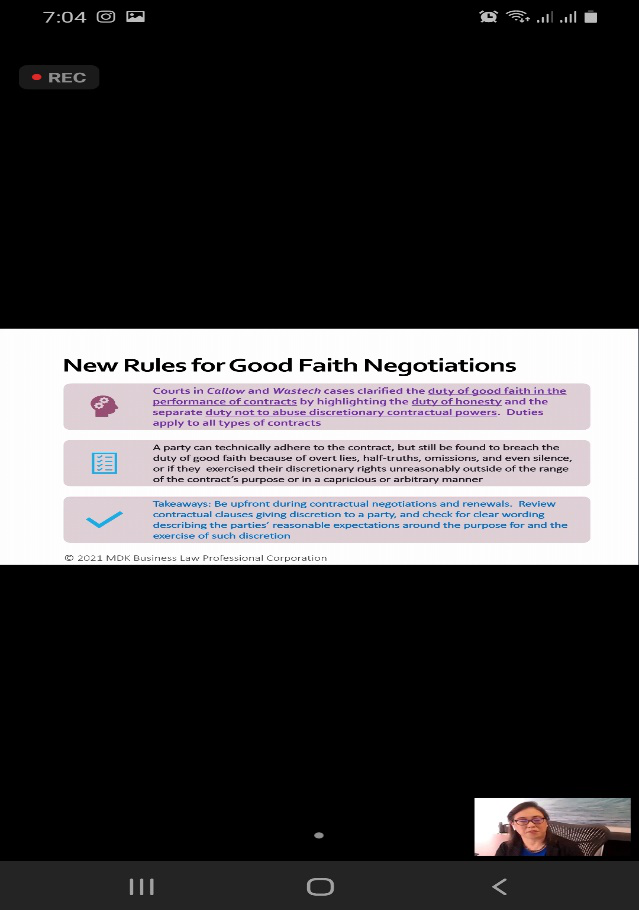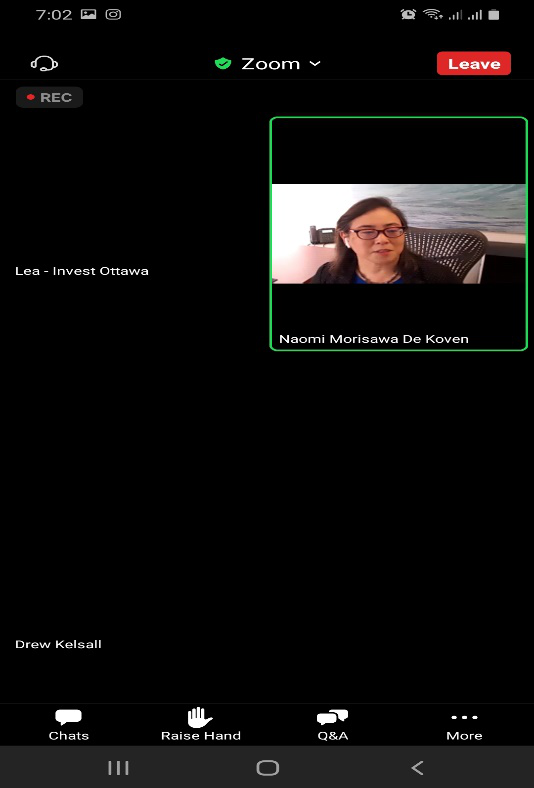 CORPORATE DUE DILIGENCE IN CONTRACT AND COMPANY LAW
The first speaker Joao Torres, the Portuguese secretary of state noted that despite progress achieved by monitoring and registering corporations, they are still difficulties being faced in being able to regulate the activities of these corporations, these difficulties have continued to rise and Covid-19 has slowed any progress that has been made.
He notes that bodies such as United Nations, UNICEF have been working on regulating of the activities of companies as regarding Human rights issues and areas, the speaker also notes that in Portugal, steps have taken to regulate the activities of companies and cooperation's, the Portuguese OEC guideline is one of these steps.
The speaker noted that United Nations and other bodies are adopting legislations that would help in controlling businesses and companies with regards to human rights areas, these legislations are to ensure responsible human rights activities in the day-to-day business.
He notes that the society is changing more and more every day and companies have been made to carry out diligence in carrying out their business and to ensure human rights of people are not trampled on.
The second speaker Stephen Turner on company law and its impact of development on human rights noted that there are 3 key points on the history and nature of company law;
1) It was designed by humans.
2) The design on company has been over 200 years.
3) The design is comprised of 3 important elements:
i). A company is separate legal entity.
ii). Limited liability for shareholders.
iii). Duties of directors.

He notes that this design has been a successful legal construct, but despite its success, these elements have made Companies to not be responsible for harm done the environment, he noted that the elements were not designed with modern day issue in consideration.
The speaker notes that the fact that it was designed a long time ago, means it can also be reconstructed and redesigned again to fit the purpose of being responsible to the environment and fundamental human rights, and that this old design has caused more Human rights violation to the society.
He also notes that, the fact that a company is a separate legal entity can steer the company in decision making, also the speaker notes that the strength of these 3 elements most not be underrated and its effect on the society most looked into.
The third speaker Beate Kristine noted that for improvement to be seen the role of a company board must be emphasized, the company law are set up companies in a way that it was made to exploit people and the society.
She notes that there is a social norm that a company is the duty of directors and not the shareholders and that the shareholders do not have liabilities, and this should be addressed because the directors act on decisions of the shareholders and this can be taken advantage of by the shareholders due to the fact that they would not be held responsible.
She also notes that the role of corporate board has to be incorporated and there should be due diligence in decision making of the board and not just due diligence both sustainable due diligences to ensure that the company creates value to not just itself both to the society at large.
This speaker notes that they should be spelled out duties for a cooperate ball to ensure that they make decision that wouldn't ensure no human rights violations.
She notes that most Company boards only have the interest of the company at heart, their only interest is to promote the company and not the interest of the society. The speaker notes that Cooperate law and core duties of the board at the missing piece to achieving this objective, she also notes that the rules guiding key specific Decision matters in companies must be looked at.
The fourth speaker Rachel comders notes that Companies are grouped made of Separate enterprises and this includes the parent companies, lead companies, supply chains, Subsidiary Companies, each are separate personality the law does not treat them as a single entity, however in practice, it is general knowledge that parents company leads and gives instructions to its subsidiaries, the fact that Companies know that they are treated as a separate legal entity makes them take advantage of this. The ability to lead and exert influence while being a separate legal entity makes them take decisions that will cause harm to the society at the expense of others and when victims decide to seek remedy against the lead companies, the defense of Separately legal entity comes in.
The speaker notes that the relationship between the subsidiary company andparents' companies has to be looked at as this would reduce reckless acts of companies. The speaker also noted three landmark judgments that have highlighted the duty of care owned by parents' companies, they judgment are, FOUR FARMERS V SHELL, AAA v UNILEVER and LUNGOWE VS NENDANTA.
The speaker notes that if a parent's company has a hand in the action of the subsidiary company then they should also take responsibility for any harm that it has been caused by such actions, as they have a duty of care to the subsidiary company, she also notes that regulators should be able to investigate claims of misconduct by companies and recommend punishments.
EVENT 3WEBINAR REPORT ON TECHPOINTS AFRICA DIGITAL CURRENCY SUMMIT

DATE: 25TH MARCH, 2021    DURATION: 2HRS 15MINS     FROM: 9:45 PM – 12:00 PMMODERATOR: Victor Ekwealor
INTRODUCTION
The event was about the emergence of crypto currency and how it has become a new trend in the investment world. The invited guests who are also investors who spoke at the events talked about how cryptocurrency is one of the safest and trusted kind of digital currency that people now race to trade in all over the world today as it has benefitted a lot of people in an unimaginable way.
Also, at the event are CEOS of various crypto-fiat exchange companies present such as Zend finance, Bit mama, Blue loop as they talked about importance and benefits of bit coin and how they have helped millions of people to trade and benefit from crypto currency through their platforms.
The event was divided into sessions and each session was anchored by different moderator and panelists.
FIRST SESSION (CRYPTOCURRENCY AS A DISRUPTOR OF INTERNATIONAL PAYMENTS)
MODERATOR: TEGE-KENE-OKAFOR
PANELISTS: UGOCHUKWU ARONU (CEO XEND AFRICA), RUTH ISELEMA (CEO BITMAMA), BEN ELUAN (CEO BLUELOOP)
Each of the panelists talked about how cryptocurrency is an electronic money which can be transferred anywhere in the world at no cost and which will affect international businesses by reason of its non-interference by State who should conduct independent interest rate policy.
Furthermore, the panelists talked about how banks have been the source of international payments and how the network of correspondent banks has enabled international businesses to transact with each other all over the world over the years. However, with the advent of cryptocurrency, the existing financial service providers are disrupted and banks are now sidetracked.
In conclusion, the reason for the disruption is not farfetched, cryptocurrency uses a blockchain technology system which has the features of prevention and protection of investors from theft, fraud or hacking coupled with the fact that transactions can be effected quickly and at a very low rate compared to the Real-Time Gross Settlements (RTGS) by central banks.
SECOND SESSION (NIGERIA'S CRYPTO ECONOMY AND THE FUTURE OF INVESTMENT)
MODERATOR: OLUWAFEMI KOLAWOLE
SPEAKER: CHRIS ANI (CEO, DABA)
The session started by the moderator asking the speaker about "What it means to trade in cryptocurrency for the first time"?
The speaker gave a very apt and concise answer that value can be transferred all over the world without government or banks interference. He further advised that the best option to go for by a person who wants to trade in a bit coin as an individual (not a real time investor) should first start with a centralized exchange before the actual trade in bitcoin.

What is the future of cryptocurrency in the midst of investment?
The speaker emphasized on how technology and innovations has gone ahead of government. He further stated that while investment is not what it used to be (Issuance of shares certificate to trade), in the next few years it would definitely improve far better than the present situation or what is on ground.
THIRD SESSION (CRYPTO REGULATION: IF, WHY, AND HOW?)
MODERATOR: EMMANUEL PAUL
PANELISTS: CHIMEZIE CHUTE (FOUNDER/COORDINATOR, BLOCKCHAIN NIGERIA USER GROUP), INA AROME (HEAD OF FINTECH PRACTICE, ALUKO AND OYEBODE), SENATOR IHENYEN (SIBAN PRESIDENT)
QUESTION: Crypto ban by CBN, its effect on the status of cryptocurrency in Nigeria?
SENATOR: It cannot be concluded that crypto currency is totally banned in Nigeria. Reason being that Nigerians are still being able to transact in cryptocurrency.
INA AROME: Ina started off by stating the circulars that was issued by CBN in 2017, 2018 and 2020 all of which did not expressly place a ban on cryptocurrency. She further stated that the effect of the circulars is just to caution and advise financial institutions from involving and dealing in cryptocurrency.
CHIMEZIE: He started off by saying there is no framework regulating cryptocurrency in Nigeria as of today. However, the government had to issue circulars just to salvage Nigerian economy because financial institutions are neck deep and getting too involved in the cryptocurrency activities.
In conclusion, he stated that cryptocurrency status is still legal in Nigeria as there is no law or regulation prohibiting it and the effect of CBN circulars was just to create a disconnection between banks and cryptocurrency.
QUESTION 2: Should cryptocurrency be regulated?
CHIMEZIE: The fundamental reason for government existence is to formulate laws and policies that will regulate and suit every situation. In other words, there need to be a regulation to govern cryptocurrency as anything that is not regulated is prone to be abused.
AFTERNOON SESSION   
DURATION 12PM-3PM
1ST SESSION
The session started with the discussion on 'The Rise of stable coins in an unstable economy by Mujib Ishola, Mujib is the head of Payments Technology & Infrastructure, SystemSpecs.
Why Stable Coins?
It's painful that sometimes persons who use crypto currencies are not able to meet up with contractual obligations due to fluctuation of prices. For instance, the Bitcoin and Etherum are very popular; however, there are more uncertainties in their prices.Stable coins minimize volatility associated with crypto currencies by leveraging rules centered on demand and supply to fix exchange rates it is supplied with, therefore there has been considerate and very noticeable growth in the volume of stable coins over the years.
The value of a stable coin is pegged to a cryptocurrency, fiat money or to exchange traded commodities, for instance, 1 USDT to 1 USD, the USDT is an example of a stable coin.
There are 4 main categories of stable coin, fiat collaterised, commodity-collaterised, crypto collaterised and Non collaterised. A crypto currency is fiat collaterised when it is backed by a fiat currency like USD, EUR or GBP. A commodity-collaterisedstablecoins are backed by interchangeable assets like gold, oil or other metals. If a stable coin is crypto collaterised, it means that it is backed by other currencies, the crypto backed stable coins are more decentralised because everything is conducted on the blockchain. Non-Collaterised coins are not backed by anything and they are the most decentralised and independent form of stable coins.
Mujib pointed out that the selling point of stable coins is that it leverages the benefits of crypto currency such as transparency, security, immutability, digital wallets, fast transactions, low fees and privacy without losing the guarantees of trust and stability that come with using fiat currency like the USD or Euro.
What are the Key Growth Drivers of Stable Coin?
Some key growth drivers of stable coins include the stability of fiat currencies, opportunity to trade valuable cryptos for stable coins at lower risks for instance USDT to BTC and vice versa.
What are the Use Cases of Stable Coins?
Stable coins are used for trading, lending, payments, settlements, Lending and Remmittance.Mujib identified some criticisms against stable coins which include:
1. All pegged currencies are doomed to fail due to the cost of maintaining them especially when they are under attack.
2. It contradicts a crypto attraction- decentralization.
3. If crypto attains a higher market cap, stable coins might become useless.
2ND SESSION
Mr. Kunle Taiwo was the speaker for the 2nd session. Mr. Kunle Taiwo is a Digital Forensics Detective at the Nigeria Police Force, he spoke on Crypto Security and Precautions; How to avoid Scams, Fraud and Ponzi Schemes. Mr Taiwo described Crypto security as measures that are taken to prevent fraud, attacks and unauthorized access. It is well known that crypto currencies are used for used for fraud and ponzi schemes, therefore there must be sufficient education about crypto currencies. Good education and orientation about cryptocurrency will reduce the rate at which fraud and ponzi schemes based on crypto are carried out.
There must also be regulation of crypto currencies for mass adoption, when it is regulated, it will give people more confidence to use it.
3RD SESSION
There was another panel session on Crypto Security with AdedijiOwonibi, who is the founder of Convexity, a consultancy services provider in blockchain industry solution and products within Africa, Benjamin Onormor, the CEO of Roqqu and Jude Ozinegbe, a digital transformation consultant. Benjamin pointed out that what can be done is to limit fraud, it cannot be completely eradicated, Roqqu reminds its customers every time on ways to protect their account. On using multiple exchangers and platforms, Benjamin stressed the fact that it is better to use and stick to one exchanger; using multiple exposes one to more risks.
Owonibi was of the opinion that multiple exchangers can be used but the support that comes with a service is very vital, so users can try out different exchangers and choose the ones that meet their needs.   
Jude also emphasized the quality of service; he also mentioned the need for good infrastructure for effective service.
4TH SESSION
The last session was by Modupe Odele, Partner at Vazi Legal. She spoke on Digital Currencies for Human Rights, Diversity and Inclusion. Modupe mentioned that there is a right to Social Security in the Universal Declaration of Human Rights and financial inclusion is an important part of social security. She is of the opinion that the use of digital currencies will be more inclusive. Digital currencies can be used for social causes and protection of human rights in the sense that it is anonymous, decentralized and borderless. It is freedom money.
Lessons and Reflections
– Crypto currencies are becoming more popular by the day, the value and volume of crypto are increasing, and there is need for more inclusion and education.
– Cryptocurrencies will be used more for payments, trading, investments and trading in the nearest future.
– It is interesting to know that Nigeria is the largest Bitcoin market in Africa; it is even more interesting to know that Nigeria has the 2nd largest volume of Bitcoin traded in 2020 on P2P platforms ahead of China, Canada and UK and only behind the US. It is then surprising that the Central Bank decided to ban the exchange of crypto currencies through banks and other financial institutions in Nigeria. This appears to be a step backward in promoting the use of cryptocurrencies in Nigeria.
– There is need to regulate cryptocurrencies, although it might be difficult due to its decentralized nature, some levels of regulation and education will promote mass adoption and inclusion.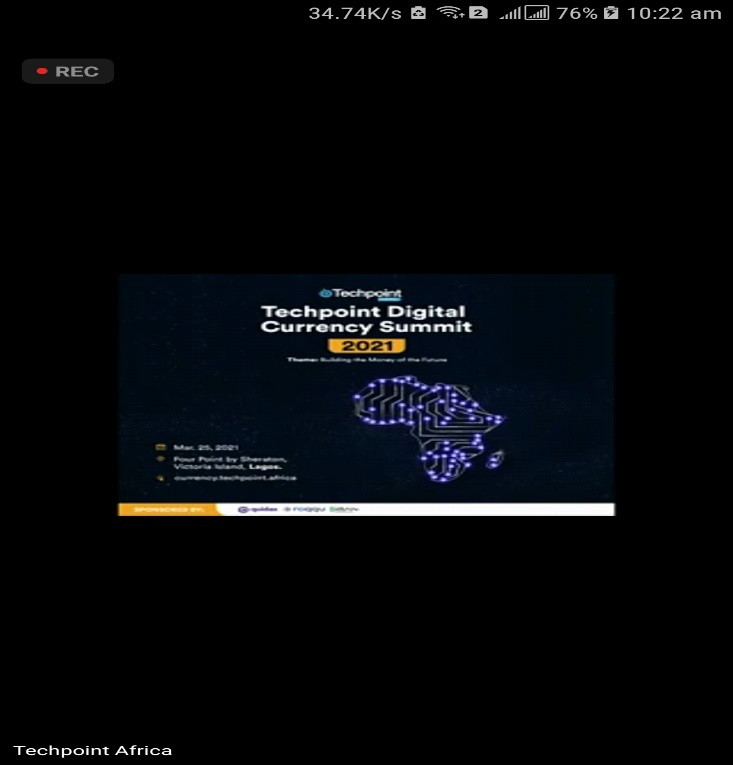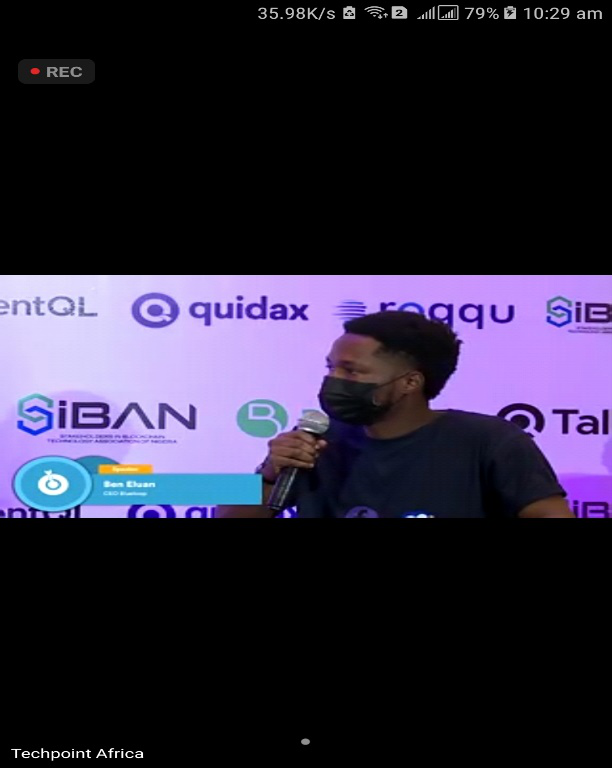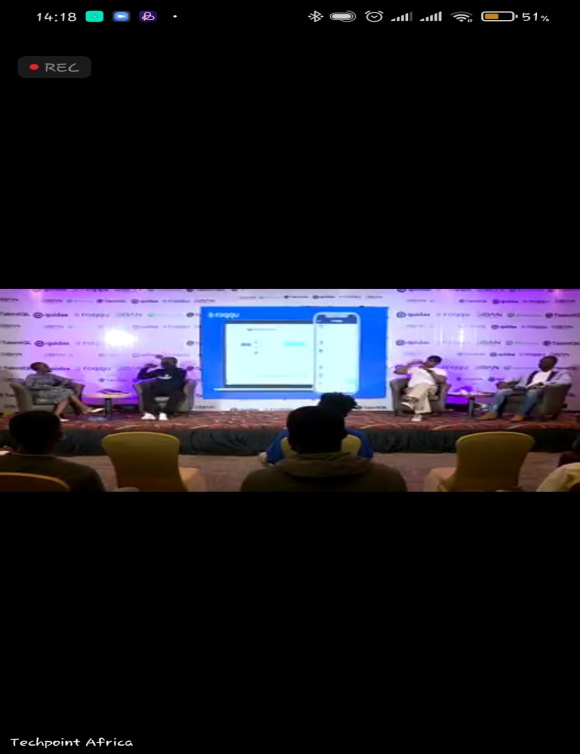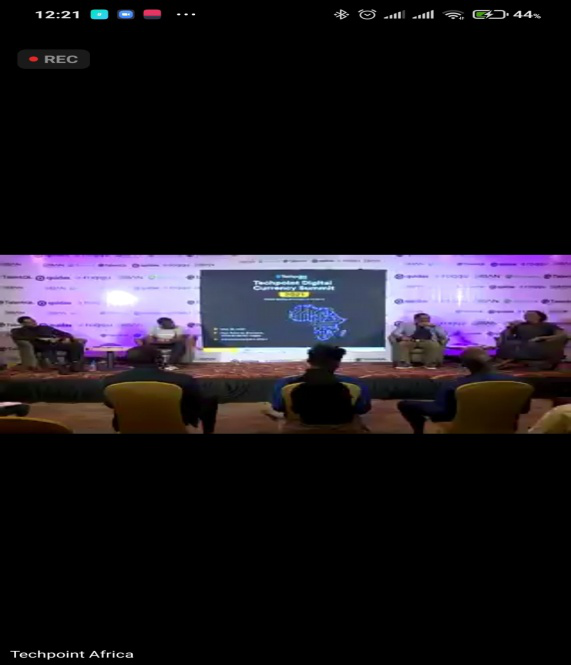 EVENT 4
REPORT OF THE WEBINAR ORGANISED ESQ PRACTICAL LAWYERS ACADEMY HELD ON 22ND OF MARCH, 2021
Topic: RECENT DEVELOPMENTS IN COMMERCIAL CONTRACTS
ATTENDEES FROM LAWPAVILION:
PRISCILLA OMODIAOGBE
ELEKWA CHUKWUKA
INTRODUCTION
The webinar started around 1pm with chiomaagu welcoming participants and introducing facilitators of the webinar. The members of the webinar panel were Oyewole Bankole, Jennifer Martins- Okundia, ChineyeOragwu and Rebecca Ebokpo.
1ST PRESENTATION
MrOyewole Bankole kick started the webinar by saying the face of commercial transactions has changed since the Advent of Covid 19. He said that the objective of drafting commercial agreements is for parties to be ad idem and that covid 19, unlike before is no longer a force majeure as it can now be managed. This management is in the sense that there are now clauses in commercial agreements to mitigate the effect, alleviate liability, work around government interventions and restrictions, giving of notice and so on. He also said that meetings have now changed from physical gatherings to virtual meetings, all of which are now included in commercial agreements and that electronic signatures are becoming more popular too.
2ND PRESENTATION
The second presentation was made by Rebecca Ebokpo. She spoke on the African continental free trade area (AFTFTA) and termination of supply chain contract as a result of insolvency. She harped on the need for parties to negotiate their contract and that all clauses and draft must be carefully and precisely done so as to cover all eventualities and likely events including insolvency. This is especially so for supply chain businesses and agreements because the insolvency of one part of the chain has a ripple effect on the other connected parts. She harped on the need that care must be taken to share risks in such supply chain businesses as far as insolvency is concerned. To reduce such risk, due diligence must be done on supply chain companies, call for financial statement to ascertain track record. Also, it is good to have more than one supplier to mitigate insolvency risk in case of default from another. Also issues of payment should be carefully reviewed so that upfront payment is minimized but rather payment after supply is entrenched to reduce risk. Monitoring and evaluation process to access supply financial status of supply chain companies can be put in place. Watching out for red flags like inconsistency and deteriorating quality of supply, consistent unavailable stock/ inability to deliver is also key. In the event of unavoidable insolvency, money can be recovered by going after assets or other routes as specified in the contract.
On the AFTFTA, she said this agreement will further enhance trading in Africa. Things to note in agreements on transactions in the African free trade area include intellectual property rights as local laws of respective countries still prevail in that regard so clauses in such contract should be well drafted to cover conflicts in intellectual property across state boundaries. Also, digital privacy, harmonized standard of product, issues of exclusivity and so on.
3RD PRESENTATION
The third presentation was made by ChineyeOragwu. She basically spoke on the need to review old contracts to comply with present realities and the need to protect electronic signatures and make sure it is authentic and from the right source. On the issue of electronic signatures, she said it may be scanned signature, cryptographic signatures or just clicking "I accept". Under Nigerian law, electronic signatures are accepted as valid signatures and the Nigeria Cybercrime Act provides for same under Section 17 even though it doesn't apply to testamentary dispositions.
4TH PRESENTATION
The fourth presentation was made by Jennifer Martins- Okundia. In her opinion, most of covid 19 impact has been seen in contracts as new clauses are being incorporated and Nigerian Laws amended to reflect the change in the contractual world like the Companies and Allied Matters Act, 2020. The clauses include, e-signatures, privacy clauses, sanction clauses, force majeure, electronic transactions, insurance clauses and so on. She stressed the need for parties to be clear on the terms of their contractual agreement, if for nothing at all, to get the economic value if the contract and forestall future problems. She reeled out clauses to be included in a contract to include termination clause (who gets what and how, when same can be done); indemnity clause viz a viz limitation clause (to allocate risks, procedure for indemnification, which has to be unambiguous and enforceable); dispute resolution clause, preferably arbitration clause to ensure bindingness; endeavor clause, technical clause, and so on.
Next was question and answer session where questions from participants were answered ranging from questions on political risk to online inspection to repayment in the event of force majeure.
CONCLUSION
The webinar was apt and insightful with regard to contract drafting and the details of same for legal practitioners who draft and review contractual agreements for clients both locally and across the continent. It gave insights and adequately covered the field on how to navigate commercial agreements in these uncertain times of the pandemic to reduce losses as much as possible.