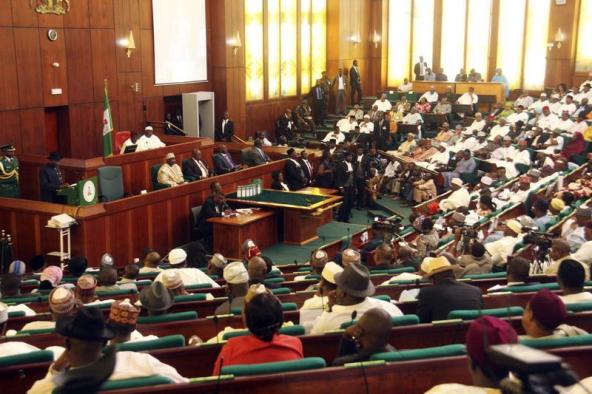 4
Nigerian Senate Repositions Criminal Justice, Passes Criminal Justice Bill
The Nigerian Senate on Tuesday passed into law the Criminal Justice Bill, which would ensure dispensation of justice in the country. The Bill was first presented in 2005 and has been adopted by the Lagos State Government and has been amended once.
Earlier in the week at the National Judicial Institute in Abuja during a refresher course for Judges on the use of Alternative Dispute Resolutions (ADR), the Chief Justice of Nigeria, Justice Mahmud Mohammed appealed to the National Assembly to pass the Criminal Justice Bill into Law before the end of the legislative session. He noted that if the Law is passed, the Bill will institutionalize several innovative measures that would significantly improve the delivery of criminal justice in the country.
The bill will equally help to protect the rights and interests of suspects, defendants and victims.
The Criminal Justice Bill, among its major provisions, seeks to abolish the dichotomy between the Criminal Procedure Code and Criminal Procedure Act by repealing both Acts. The Bill, via the provisions of Part 2, Section 16 establishes a central criminal records registry system as a veritable database of offenders and also provides a snapshot to courts and prosecutors as to whether an accused person is already on the registry, thus aiding in the administration of criminal justice.
Part 44 of the Bill introduces Nigeria to non-custodial sentences including community sentence orders and probation for minor offences. These offer a means of punishment, without being unduly draconian, as the aim of our justice system is to rehabilitate as well as punish.
The Bill, in Part 30, also limits the time spent for the remand of suspects in custody, without arraignment, to a maximum of 14 days before a review of such case by a Magistrate. This also limits the number of times that the detention order of 14 days can be obtained.
The Chairman, Senate Committee on Judiciary, Human Rights and Legal Matters, Senator Umaru Dahiru (Sokoto South), said the Bill when signed into law by the President would promote efficient management of criminal justice institutions.
According to him, the Bill has merged and consolidated the Criminal Procedure Code applicable in the southern parts of the country. He added that the bill had also unified the criminal procedure of the Federal High Court in the Federal Capital Territory with that of all Federal High Courts in the country. Senate President, David Mark, said the passage of the Bill would go a long way in repositioning the criminal justice systems in the country.
Mark commended the effort of lawmakers and the various committees at ensuring that the Bill was passed into law, stating that the Bill will help in repositioning the criminal justice in the country. He said, "The effort we have all put into passing this bill goes to show how important it is.