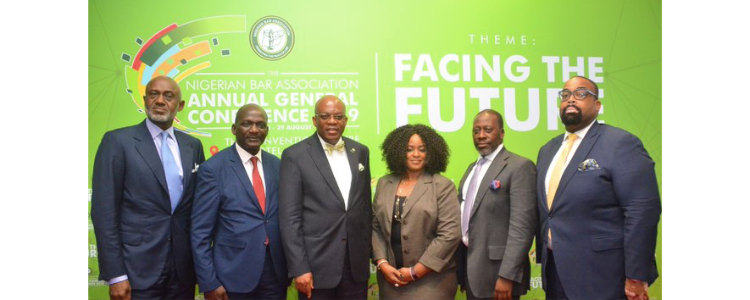 NBA AGC 2019 Roundup
Learned friends,
The  NBA Annual General Conference has successfully come to an end. This year's conference hosted about 12,000 legal professionals and had over 40 technical sessions, as well as plenaries. The expertise that these sessions featured was world-class. Many delegates expressed profound satisfaction with the conference. Find highlights and interviews across our social media platforms – search for @lawpavilion on Twitter, Facebook and Instagram.
Key takeaways from the conference centred around the following:
The need for legal professionals to begin actively adopting technology in legal practice.
Awareness of Gender issues within legal practice
The need for the reform of the regulatory framework of the NBA
The need for legal practitioners to maintain the ethics of the professions
A need for an increased drive to ensure justice for the people.
Independence of the Judiciary
We would love to hear from you. Kindly share your key takeaways with us in the comment section below.