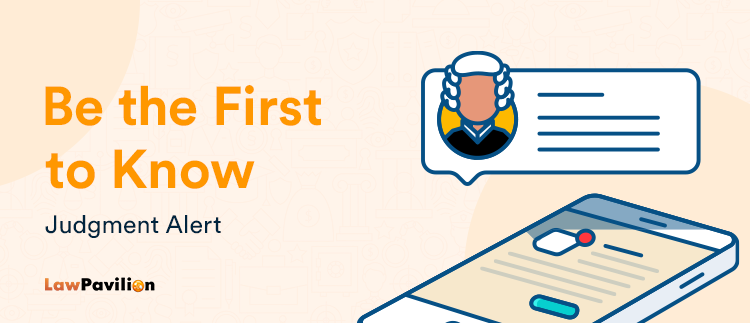 MEANING AND INGREDIENTS OF THE TORT OF DETINUE
DANGOTE CEMENT v. ANYAFU (2021) LPELR-52601(CA)
JUDGMENT DATE: 7TH JANUARY, 2021
PRACTICE AREA: TORT
LEAD JUDGMENT: MONICA BOLNA'AN DONGBAN-MENSEM, J.C.A.
SUMMARY OF JUDGMENT:
INTRODUCTION
This appeal borders on the Tort of Detinue.
FACTS
This is an appeal challenging the decision of the High Court of Justice, Kogi State, delivered on the 30th of December, 2017 Coram Yunusa Musa, (J).
​The brief facts of the case are that on 23rd May, 2012, the Claimant's driver, one Sanni Muhammad, was caught red-handed for loading extra ten bags of cement apart from the 30 tons of cement covered by Authority to Transport Cement (ATC) No: 365692. Consequently, the truck driver was charged and convicted for the offence of criminal conspiracy, negligence and theft contrary to Sections 96, 196 and 287 of the Penal Code.
The Respondent gave contrary facts to the effect that:
​On or about the 23rd May, 2012, the Claimant sent his driver to Dangote cement factory Obanjana, with an Authority to Transport Cement (ATC) Number 365692 to load 30 tons of cement for onward delivery to a distributor at Abuja. That the Driver in connivance with some staff of Dangote Cement Plc, contrary to the Claimant's instruction loaded the truck with an excess 10 bags of cement, they were caught and the truck together with the 30 tons of cement was seized by the Dangote security services at the factory in Obajana. That the Claimant made repeated/several personal demands for the release of his truck coupled with a letter from his solicitor to the company, but the defendant company though acknowledged these demands still refused/neglected/failed to release to the Claimant his vehicle which he uses for business in order to sustain himself and his family nor did they release the 30 tons of cement he was authorized to transport. That it was the refusal and continuous detention of the Claimant's vehicle and the 30 tons of cement that forms the basis and ground for his action against the Defendant at the High Court.
The learned trial Judge granted all the reliefs sought by the Claimant. Dissatisfied, the Appellant appealed to the Court of Appeal.
ISSUES FOR DETERMINATION
The Court determined the appeal on these issues couched as follows:
1. Whether the decision of the Court below is not a nullity in law in view of the gratuitous and simultaneous grants of both the main and alternative reliefs of the Claimant.
2. Whether the Court below appreciates the applicable laws and principles on proof of tort of detinue coupled with the award of special damages on same.
3. Whether the decision of the Court below is not perverse in view of its improper evaluation of evidence.
DECISION/HELD
On the whole, the Court found no merit in the appeal and accordingly dismissed same.
RATIOS:
TORT- DETINUE: Meaning of detinue and when the tort of detinue arises; ingredients of the tort of detinue
TORT- DETINUE: Whether wrongful detention of chattel must attract damages in detinue
TORT- DETINUE: Meaning and nature of an action in detinue
TORT- DETINUE: What must be established to succeed in a claim of/for detinue
INTERPRETATION OF DOCUMENT- RULE OF INTERPRETATION OF DOCUMENT/JUDGMENT: Principle guiding interpretation of document