1
WHETHER A PETITIONER CAN FRAME HIS GROUNDS FOR CHALLENGING AN ELECTION OUTSIDE THE GROUNDS PRESCRIBED BY LAW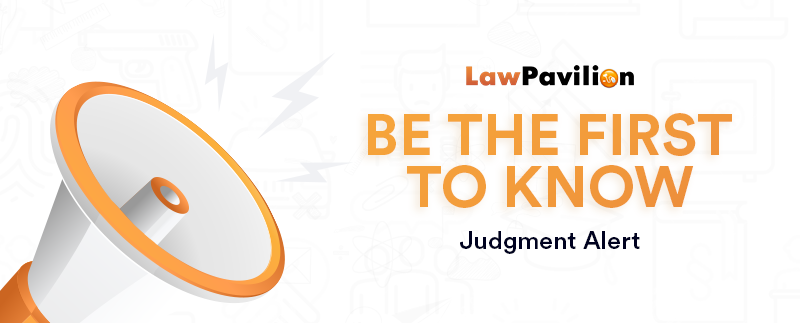 CASE TITLE: WAYO & ANOR v. TYOUGH & ORS (2019) LPELR-48779(CA)
JUDGMENT DATE: 1ST NOVEMBER, 2019
PRACTICE AREA: ELECTION PETITION
LEAD JUDGE: ONYEKACHI AJA OTISI, J.C.A.
SUMMARY OF JUDGMENT:
INTRODUCTION
This appeal borders on Election Petition.
FACTS
This is an appeal against the judgment and orders of the National and State Houses of Assembly Election Tribunal sitting in Makurdi, Benue State, delivered on September 9, 2019, Coram Hon. R. O. Odugu, Hon. Justice M. A. Onyetenu and His Worship, Esther Tata.
The facts of the case are that on 23/2/2019, the 3rd Respondent conducted a general election into the Kwande/Ushongo Federal Constituency of Benue State of Nigeria, in which the 2nd Appellant fielded the 1st Appellant as its candidate for the election, while the 2nd Respondent fielded the 1st Respondent as its candidate for the same election. The Appellants alleged that on 24/2/2019, when the result was collated, the 3rd Respondent, with the agents of the 1st and 2nd Respondents carted away the election results and other election materials to an unknown destination and on 26/2/2019, in Makurdi, Benue State, announced the 1st Respondent as a winner of the said election.
Dissatisfied with the outcome of the election, the Appellants approached the Tribunal with a petition filed on 17/3/2019. The Tribunal considered the said petition of the Appellants and the defence of the Respondents, and on 9/9/2019, dismissed the petition as lacking in merit.
Dissatisfied, the Appellants appealed to the Court of Appeal.
ISSUES FOR DETERMINATION
The Court determined the appeal on these issues couched as follows:
Whether or not the striking out of ground 1 of the petition by the National and State Houses of Assembly Election Tribunal, premised on the use of the words, "and Manual for Election officials, 2019" was right and did not occasion a miscarriage of justice.
Whether the pleadings of the Appellants were sufficient to sustain the allegation in ground 2.
DECISION/HELD
On the whole, the Court found no merit in the appeal and accordingly dismissed same.
RATIOS:
ELECTION PETITION- BURDEN OF PROOF: Whether the burden on a petitioner when he complains that a respondent was not elected by majority of lawful votes cast is not the same as when he complains of non-compliance and corrupt practices
ELECTION PETITION- ELECTION PETITION PROCEEDINGS: Whether the reliefs sought by a petitioner must be clearly stated in line with the provisions of the Electoral Act and effect of failure; when a petitioner will be held to have been in substantial compliance
ELECTION PETITION- GROUNDS FOR CHALLENGING AN ELECTION: Whether a petitioner can frame his grounds for challenging an election outside the grounds prescribed by law
ELECTION PETITION- PLEADINGS: Effect of a petition that has no pleading to support grounds relied upon
PRACTICE AND PROCEDURE- PRELIMINARY OBJECTION: Nature of a preliminary objection; aim/essence of same