THE PROOF OF PENETRATION UNDER THE OFFENCE OF RAPE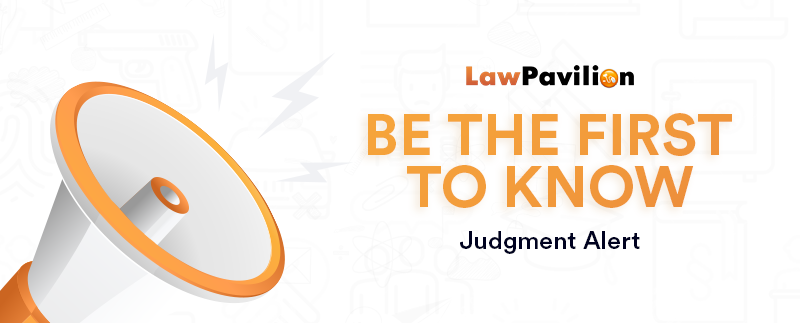 CASE TITLE: JOHN v. STATE (2020) LPELR-49635(CA)
JUDGMENT DATE: 18TH MAY, 2020
PRACTICE AREA: CRIMINAL LAW AND PROCEDURE
LEAD JUDGE: MUHAMMED LAWAL SHUAIBU, J.C.A.
SUMMARY OF JUDGMENT:
INTRODUCTION
This appeal borders on the Offences of Armed Robbery and Rape.
FACTS
This appeal is against the judgment of the High Court of Akwa Ibom State, sitting at Etinan Judicial Division delivered on 27th June 2016 wherein the appellant was convicted and sentenced to death by hanging on count one (Offence of Armed Robbery) and ten years imprisonment in count two (Offence of Rape).
The appellant and others at large were arraigned before the lower Court on two counts charge of armed robbery with offensive weapons and rape contrary to and punishable under Sections 1 (2) (a) of the Robbery and Firearms (Special Provisions) Act Cap R 11 Vol. 14 of the Laws of the Federation, 2004 and 367 of the Criminal Code Cap 38 Vol. 2 Laws of Akwa Ibom State 2000.
The trial commenced on 30th January 2013 in which the prosecution fielded 4 witnesses and tendered several exhibits. The appellant on his part testified in his defence and called two other witnesses. At the close of the case, both learned counsel addressed the Court. The learned trial judge thereafter delivered his judgment on 27th June 2016 whereupon he convicted and sentenced the appellant on both counts.
Dissatisfied with the judgment, the appellant appealed to the Court of Appeal.
ISSUES FOR DETERMINATION
The appeal was determined on the following issues:
Whether the offence of Armed Robbery in count 1 of the information was not proved beyond reasonable doubt against the appellant.
Whether the offence of rape in count 2 of the information was not proved beyond reasonable doubt against the appellant?
DECISION/HELD
The appeal was unanimously allowed, the appellant was discharged and acquitted.
RATIOS:
CRIMINAL LAW AND PROCEDURE- DUTY OF PROSECUTION: Duty of the prosecution in a criminal trial
CRIMINAL LAW AND PROCEDURE- OFFENCE OF RAPE: Meaning and essential ingredients of the offence of rape; How rape can be proved
CRIMINAL LAW AND PROCEDURE- OFFENCE OF RAPE: Position of the law on proof of penetration under the offence of rape
CRIMINAL LAW AND PROCEDURE- CRIMINAL LIABILITY/RESPONSIBILITY: Whether suspicion can ground criminal responsibility
EVIDENCE- CIRCUMSTANTIAL EVIDENCE: Conditions that must be met before a conviction can be sustained by circumstantial evidence
EVIDENCE- DOCTRINE OF RECENT POSSESSION: Essential elements that must be present before the doctrine of recent possession can operate
EVIDENCE- CIRCUMSTANTIAL EVIDENCE: Conditions that must be met before a conviction can be sustained by circumstantial evidence
EVIDENCE- BURDEN OF PROOF/ONUS OF PROOF: On whom lies the burden of proof in criminal cases; how such burden is discharged