HOW TO QUESTION THE LAWFULNESS OF VOTES CAST IN AN ELECTION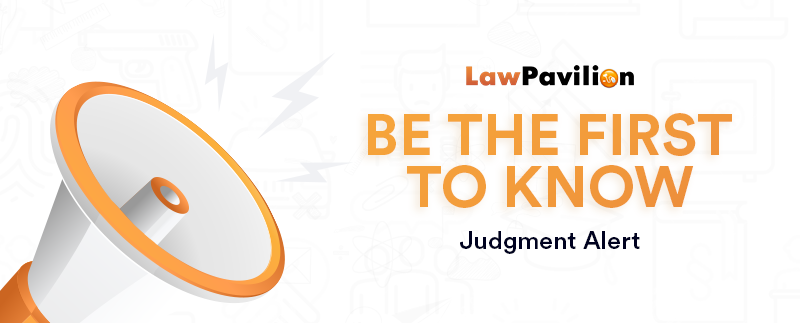 CASE TITLE: FIJABI & ANOR v. INEC & ORS (2019) LPELR-48660(CA)
JUDGMENT DATE: 14TH OCTOBER, 2019
PRACTICE AREA: ELECTION PETITION
LEAD JUDGE: JIMI OLUKAYODE BADA, J.C.A.
SUMMARY OF JUDGMENT:
INTRODUCTION
This appeal borders on election petition.
FACTS
This is an appeal against the Judgment of the National and State House of Assembly Election Petition Tribunal, Ibadan, Oyo State.
The 1st and 2nd Appellants were the candidates and the sponsoring Political Party in the Election of 23rd February 2019, into the House of Representatives for the Ibadan South West/Ibadan North-West Federal Constituency. At the end of the election, the 1st Respondent declared the 3rd Respondent, who was the candidate sponsored by the 2nd Respondent, as the winner and he was thus returned. ​The Appellants challenged the said return of the 3rd Respondent on the sole ground that he was not duly elected by majority of the lawful votes cast at the election and that the election was characterized by various forms of irregularities, substantial non-compliance, over-voting, disenfranchisement, erroneous collation of results, manipulation and arbitrary allocation of figures, erroneous or wrong figures by agents/officials of the 1st Respondent in favour of the 2nd and 3rd Respondents.
At the conclusion of the hearing, the trial Tribunal refused the prayers of the Appellants and dismissed the Petition in its entirety.
Dissatisfied, appellants appealed to the Court of Appeal.
ISSUES FOR DETERMINATION
The Court determined the appeal on the issues formulated by the appellant as follows:
"(1) Whether the lower Tribunal was right to have refused to evaluate the documentary evidence tendered as Exhibits by the Appellants before dismissing the petition which if considered proved the case of the Appellant.
(2) Whether having regard to the pleadings and evidence adduced the Appellants have not proved their case to entitle them to reliefs sought in the petition."
DECISION/HELD
In conclusion, the Court dismissed the appeal.
RATIOS:
ELECTION PETITION- ELECTION RESULT: Whether it is necessary to call the Presiding Officer(s) who recorded election result(s) or the Polling Unit Agent(s) who participated in the making of the result(s), when same is being tendered in evidence; effect of failure to do so
ELECTION PETITION- ELECTION RESULT: Presumption of regularity/correctness of election result declared by the Independent National Electoral Commission; duty of the petitioner to prove the contrary on the strength of his case and effect of failure
ELECTION PETITION- ELECTION RESULT: How a Petitioner can question the lawfulness of votes cast at an election/election result; whether supervisory and/or ward agents who did not participate in the making of the result can testify against same