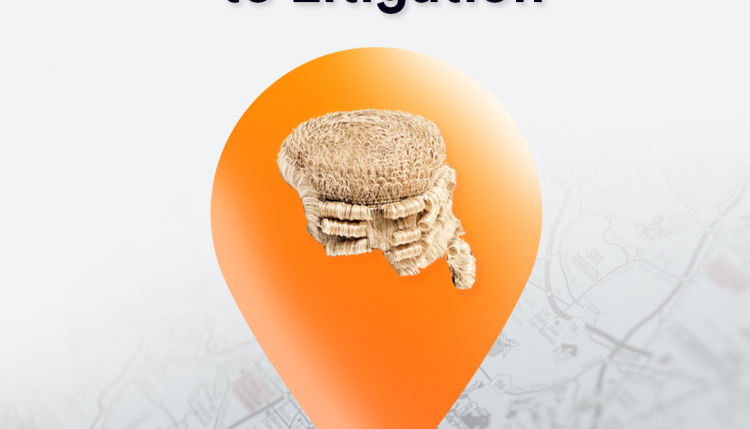 1
A New Wig's Guide To Litigation
3586 views
A New Wig's Guide To Litigation is a Guest Series of 4 posts submitted by Morenike Okebu (Lawyer and Partner at GM George Taylor & Co.)
INTRODUCTION
I remember the day I was called to the bar. To say the very least I was thrilled to finally be a lawyer. I faced challenges getting where I was and for me to have finally achieved my dreams was amazing. My parents almost died on the way to Abuja for my call to bar, but despite it all, I was a lawyer! Victory at last! However, this turned out to not just be the end of my law school, but the beginning of my practice… This should have been obvious to me but it was not.
I always saw myself in corporate commercial law. I had been specialising in contract law for at least three years before I was called to the Nigerian bar, but I guess God had other plans. You would not believe that I found myself months later posted to the Legal Aid Council under the guidance of Mr Shina Ibiyemi, a man I deeply respect and appreciate. He helped me realise that I was actually good at this litigation stuff.
Litigation is like a game of chess, I love setting up strategies, executing them and keeping the opposition Counsel guessing. My motto for any case I handle is that 'you will remember my name'. The next time you see a case with 'Morenike Okebu' on it, you should sigh because you have your work cut out for you.
This series is not about my full journey to the place where I am now. This article is the first in a 4 part series that would be limited to the moment that Mr Shina Ibiyemi, just on DAY 2 of my resumption in the office handed me a file, said nothing more and asked me to go to court. I don't think I have panicked so much in my life.
In the next few articles, I will give a guide for any new wig in litigation which would help in the litigation journey. We would talk about entering appearances, motions, opposing Counsel, court etiquette and more. I hope you have as much fun reading this as I had writing it. I also hope it helps any lawyer who has been given a file for litigation and doesn't know what to do.
PART 1
So I was handed a file by my boss and I can tell you the truth, I never paid attention during court attachment during law school. It appeared that it was time for me to pay for all the distraction I entertained during the court attachment. Talk about karma! The file I was given wasn't as scary as I thought. The case was only for mention at the Magistrate Court.
You don't need to be afraid when a case is for mention. It means that nothing too serious is going to happen on that day. You are actually going to ask the court for another date for hearing of the case (an adjournment). Be that as it may, there are a couple of things you should know when going to court, whether for mention or any other reason:
Dress Properly:
If you need a confidence KILLER, the best way to get one is to dress inappropriately to court. You are new to this, this is not the time to start testing what shade of blue the court will consider blue enough – for the court simply wear black. For my first appearance in court, I wore a black suit with a white vest, I knew I would not have any problems in court. I have watched in court on several occasions where Judges have walked lawyers out of their court, ignored them as they spoke and refused to record their appearance because of improper dressing. Don't be a victim. Dress properly. I might like to add that the court would really not like to see the gold, blue or red highlights in your hair and that your hair should ACTUALLY fit under your wig. Look professional, dress appropriately and save yourself from this confidence killer.
Have good manners to everyone in court:
Some new wigs treat registrars of the court with disrespect. This is a great error. You need to treat everyone in court with respect, the registrar is very important to your case. He prepares the cause list and the order in which cases appear. He is the one who collects processes you file and puts them in the court's file. He has direct access to the Judge. He is important, treat him as such. Your colleagues also deserve respect. While we all know you should respect SANs (Senior Advocates of Nigeria) also respect senior members of the bar. Get up for them to sit down, they might just save you in court. I cannot count the number of times, when I first started practising, when the Judge asked me a question, I didn't know the answer and a senior lawyer whispered to me what I should say. They deserve respect, give it to them!
Check the Cause List:
The last tip I will give you in today's article is that you should get to court early and check the Cause List. There is a list where all the cases that are coming up for the day are stated, the cases in court are mentioned or called according to this list. You need to find out what number your case is on the list. In some courts such as the Federal High Court, Court of Appeal, Supreme Court etc, you also need to write your name on the cause list. Please remember to write the name of the senior lawyers appearing with you before you write your name. Let me stop here because I could say so much about this…
In the next part of this series, I will talk about what you actually say when you go to court. Litigation is not hard. I find a lot of ladies shy away from it, so many complaints about delays and so on. There may be bad days but the good days are exciting and deeply rewarding in ways I doubt corporate commercial law can ever be. That moment you help a widow regain her house, the day the court agrees with you on a novel area of law, the moment you checkmate the opposing Counsel and snatch victory…priceless.
Keep reading, you will find litigation is not as hard as you thought.